By: Stuart Goodwin
Published: 26th March 2014, 2:16am
Wigan Pier demolition delay revealed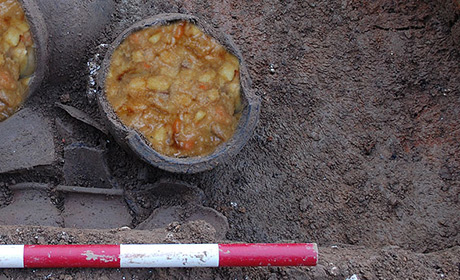 Ancient pots still full of lobbies at the Wigan Pier demolition site.
The infamous Wigan Pier Nightspot was supposed to be demolished in early January this year, but plans were put no hold when historians showed a huge interest in the site.
Geoff Halliwell from the Ancient Jackbit Society told the Wigan Globe "It's a long held belief that an ancient mine rich in lobbies lay hidden under Wigan. There's been a lot of debate over the years over it's possible location, the Pier Nightspot has never been considered though, so it came as a huge shock when it was discovered."
The finding has put a hold on Wigan Councils plans to regenerate the area into another plot of disused shops.
A source has told The Wigan Globe that his sisters mates uncle has reliably informed him that the Pound Bakery has put a bid in for the site.